Hofstra University Arrived in Japan
[International Friendship Games]
投稿日時:2016/06/04(土) 19:38
Hofstra University has arrived at Narita Airport on 2nd June.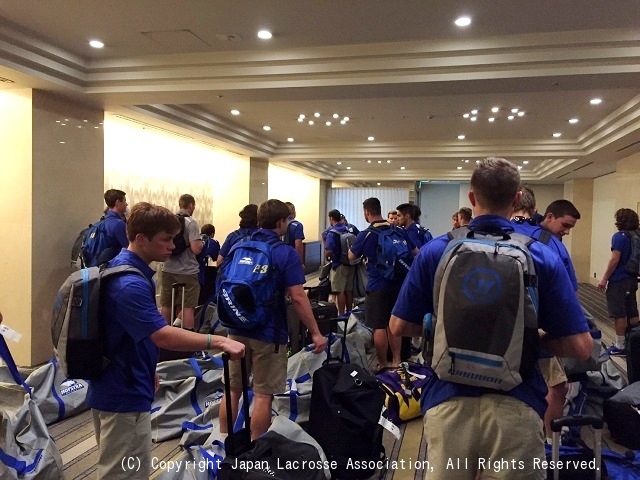 Today(2nd June), the Hofstra mens lacrosse team arrived in Japan. Everyone seems super excited to be here and are well on their way for a great international friendship game.
First time on a Japanese train. It maybe a culture shock for the Hofstra Pride but the crowded train was something they probably weren't going to get used to.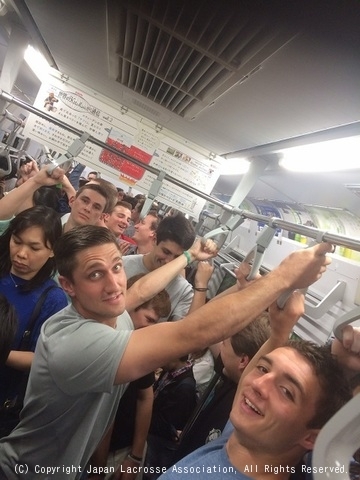 The Hofstra Pride finally make it to their hotel after a very long flight. 14 hours from JFK to Narita airport but still standing strong.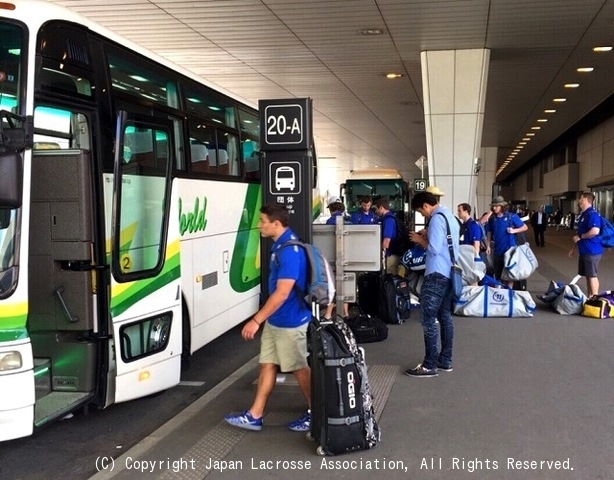 First dinner at Tokyo was sushi on a conveyer belt. A bit puzzling for the Hofstra pride, but sushi's still sushi.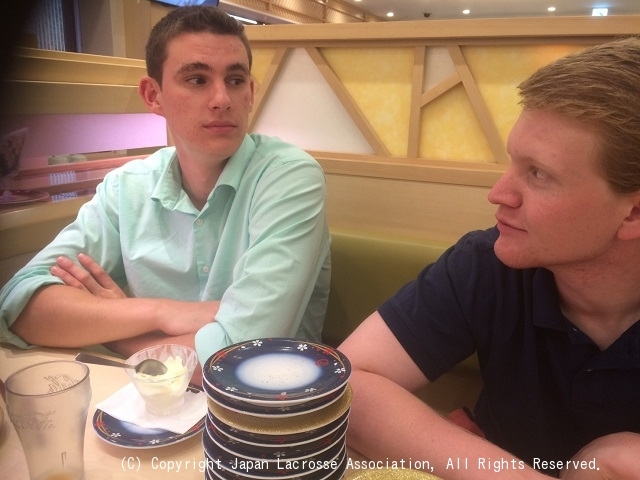 ■International Lacrosse Friendship Games 2016 (Japanese)
・Text & Photo by Japan Lacrosse Association Liaison Staff, Yusei Koizumi