News (Events Results) 2014/3
[International Friendship Games] 投稿日時:2014/03/01(土) 06:53
Date; 28th, Feburary, 2014
Venue;
Oi 2nd Field, Tokyo
International Lacrosse Friendship Games (Japan-Australia)
Exhibition game; Australia National Team vs Waseda University
(Waseda University; Japan National Collegiate Championships2013, 1st)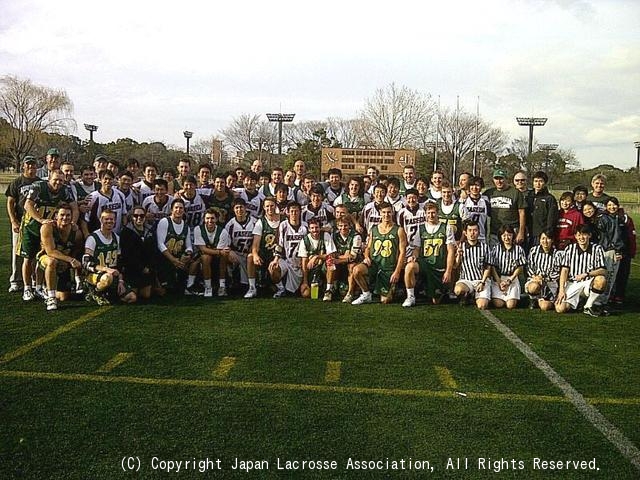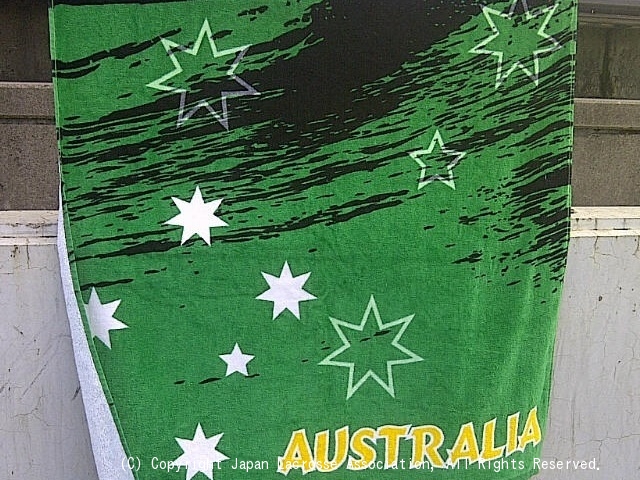 Score
| | | | | | |
| --- | --- | --- | --- | --- | --- |
| チーム | 1Q | 2Q | 3Q | 4Q | Total |
| Australia | 3 | 6 | 8 | 7 | 24 |
| Waseda University | 1 | 1 | 1 | 1 | 4 |
Goal
| | |
| --- | --- |
| Australia | Waseda University |
| #76 Anson Carter (5) | #21 Syunki Hatada (2) |
| #132 Nathan Stiglich (4) | #7 Koichi Tsutsumi (1) |
| #151 Matt Diver (4) | #9 Kazuki Doi (1) |
| #46 Marty Hyde (3) | - |
| #44 Alex Brown (2) | - |
| #105 Nigel Morton (2) | - |
| #57 William Pickett (1) | - |
| #64 Stephen Mortimer (1) | - |
| #72 Benjamin Newman (1) | - |
| #86 James Lawerson (1) | - |
Referee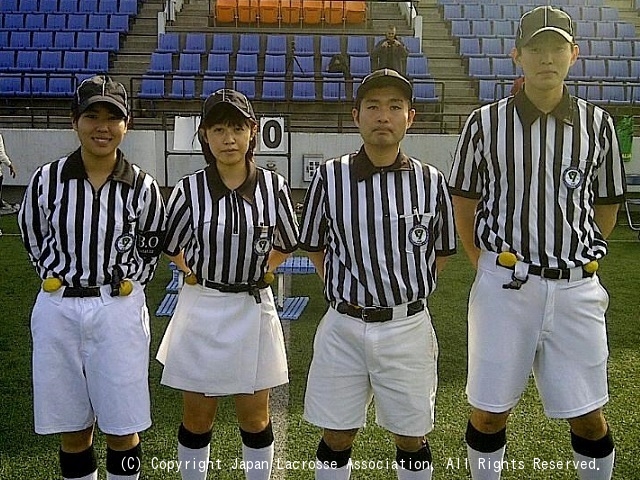 Head Referee

Takayuki Kaneko
Referee
Miki Fukuda
Kei Watanabe
CBO
Yuri Kuribayashi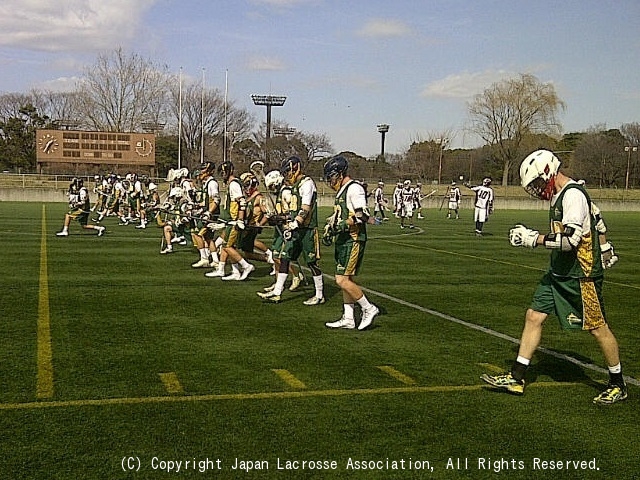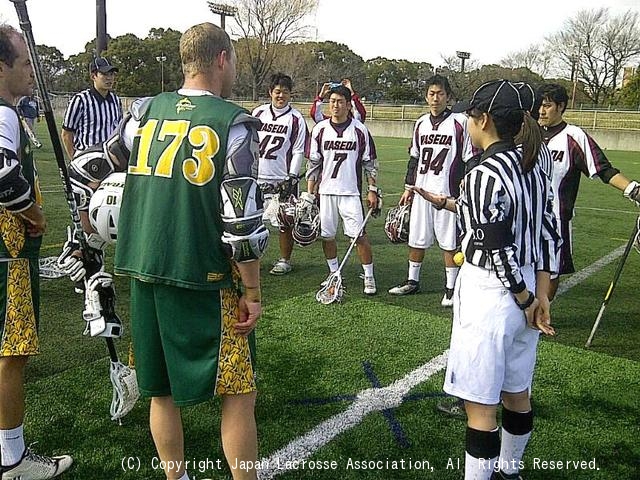 Photo by:JLA Staff, Taro Endo
[International Friendship Games] 投稿日時:2014/03/01(土) 04:59
Crease Monkeys(USA) visited Japan. Players of Japan and the United States deepened friendship in tourism and daily life, not only the game.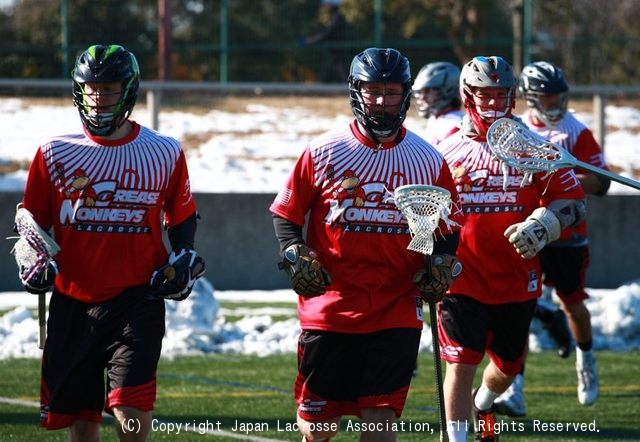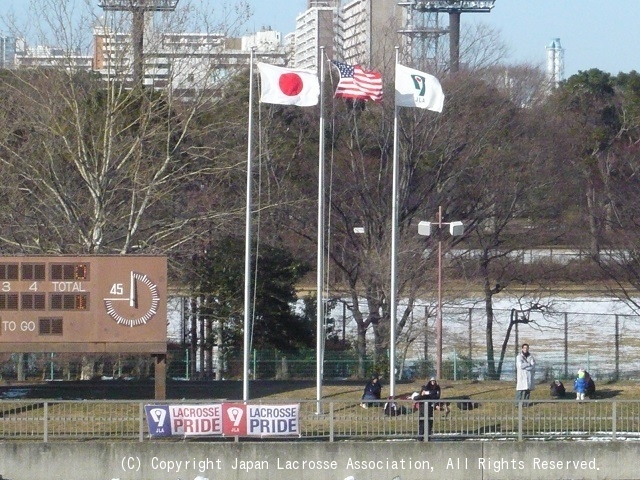 The heavy snow struck Tokyo February 14. It was the first heavy snowfall in 13 years. Since the field was filled with snow, the game on the 15th was canceled.
To hold the game on the 16th, more than 100 players of Japan gathered and shoveled the snow. We have finished snow shoveling by noon of the 16th. So it was possible to implement the game.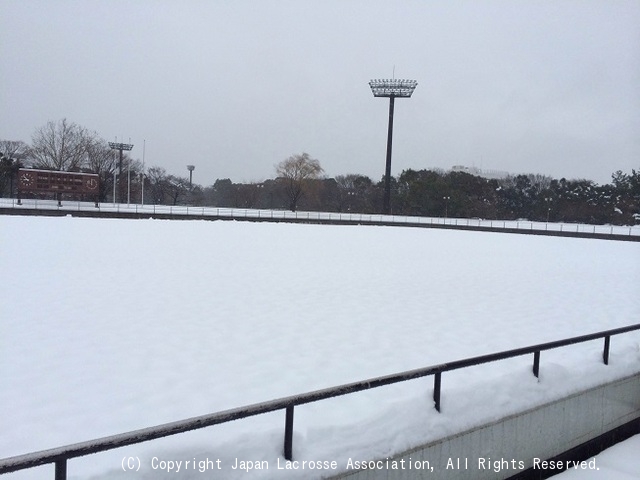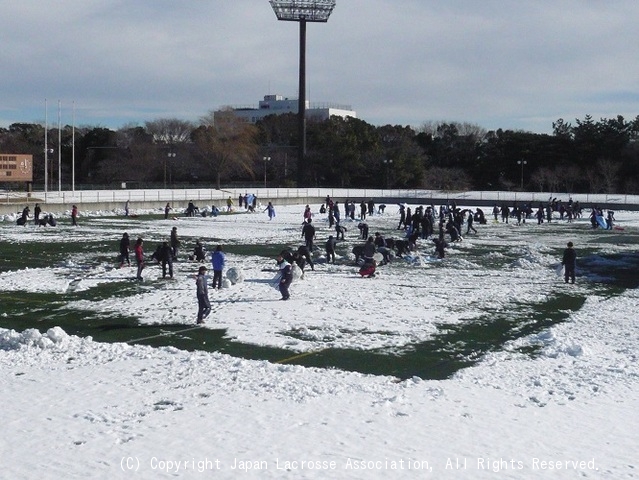 (Left; morning of the 15th / Right; many players gathered 15th and 16th)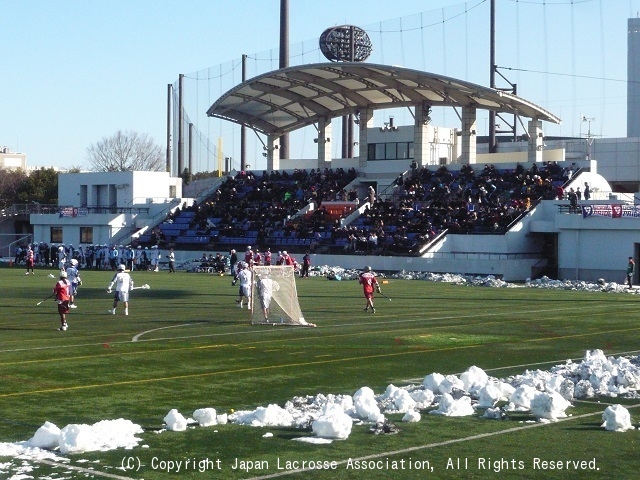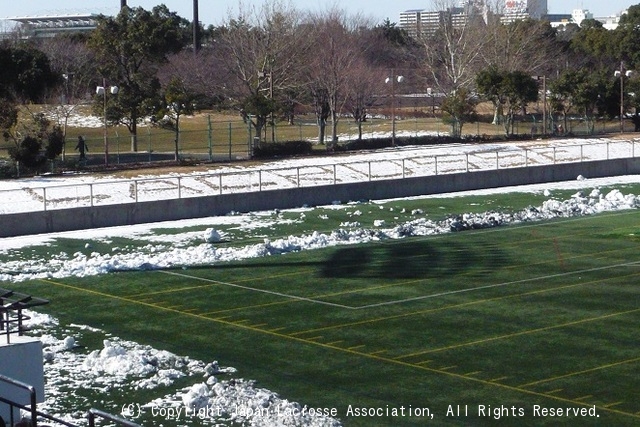 (Left; noon of the 16th / Right; letter "LACROSSE" on snow)
The game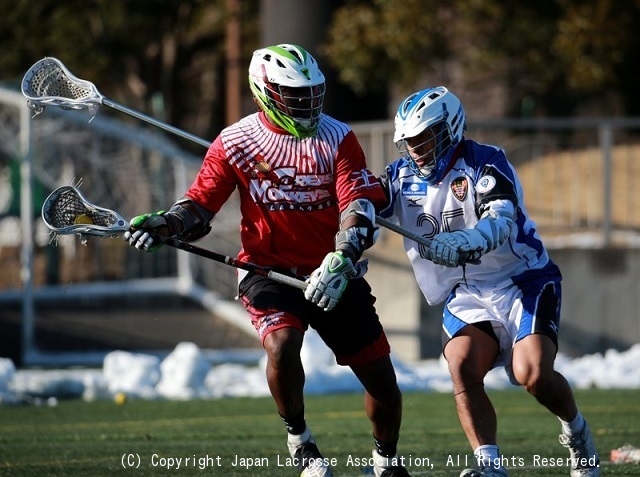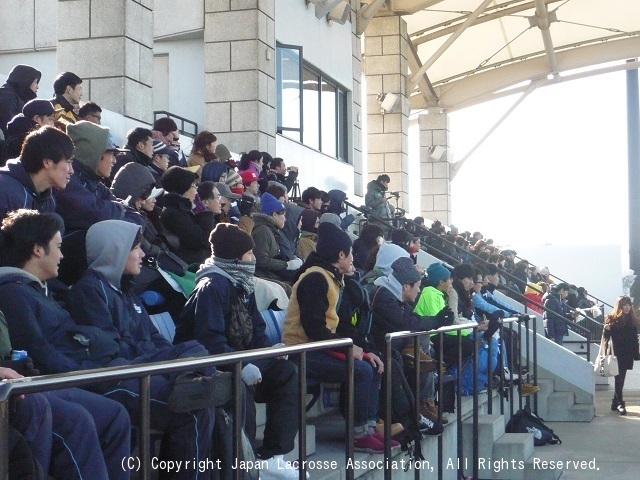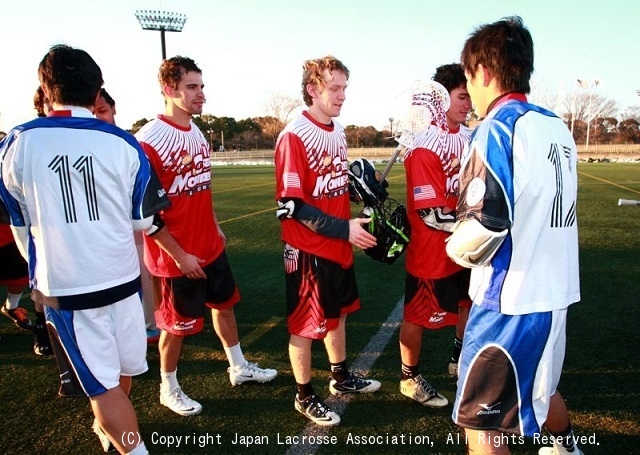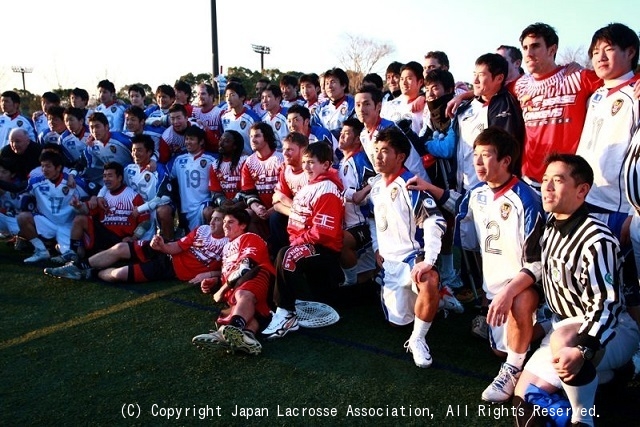 Japan Tourism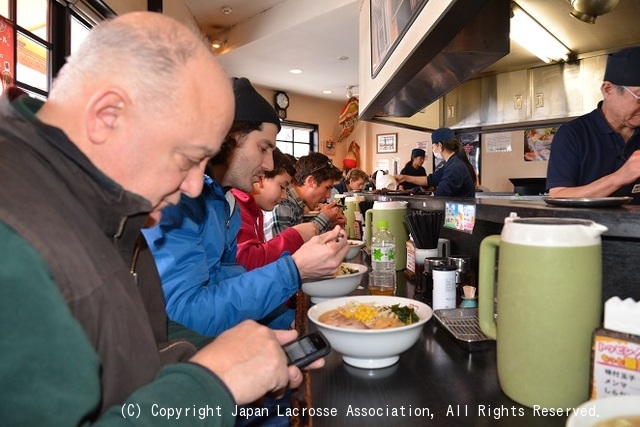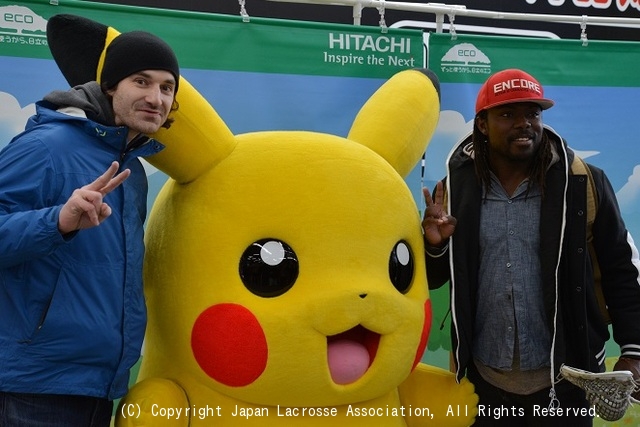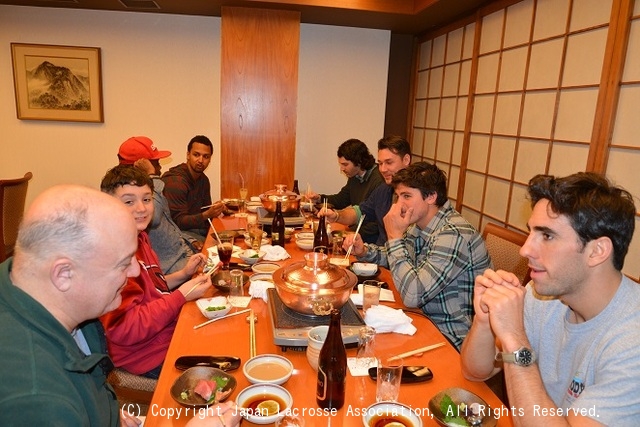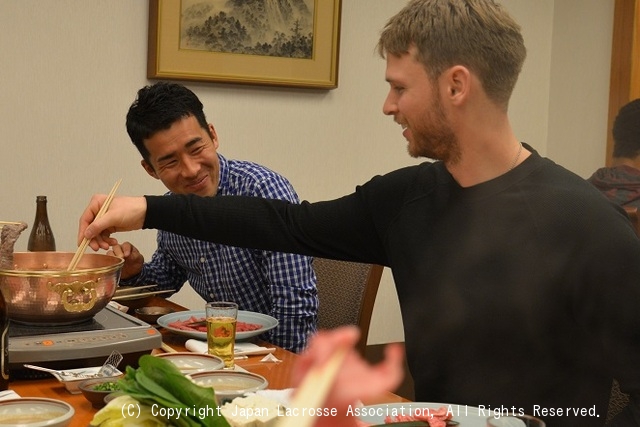 Friendship between USA-Japan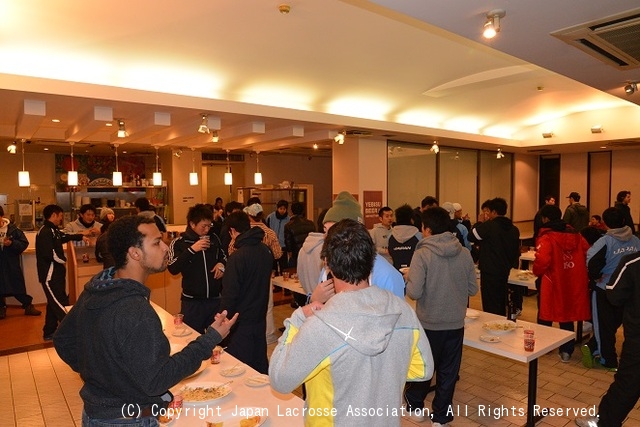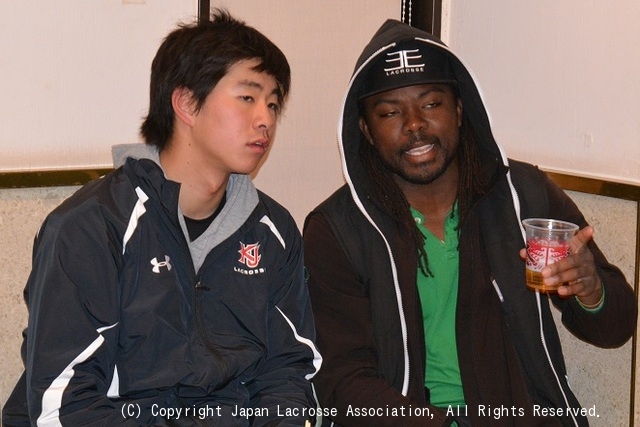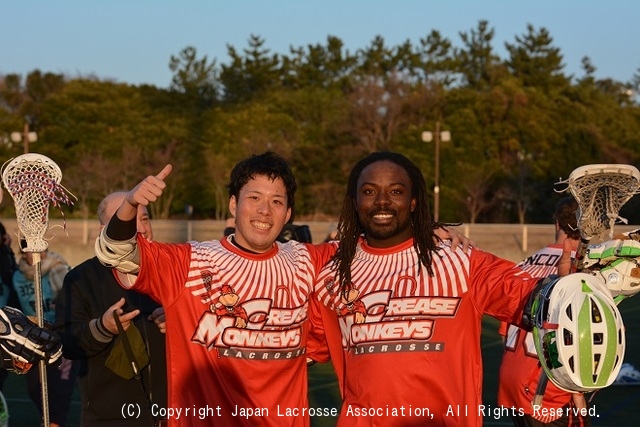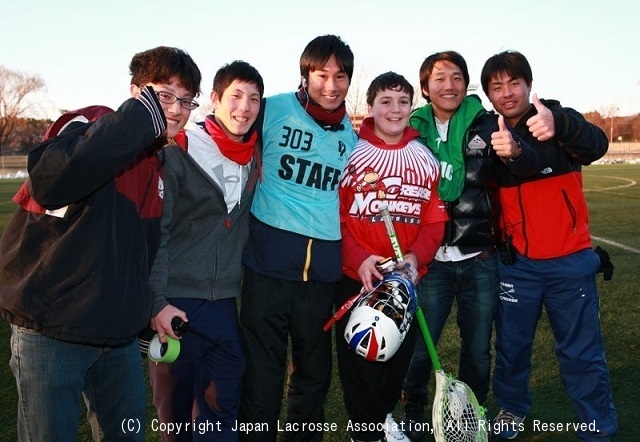 ・Photo: JLA Official Photographer;Hidemitsu Kaito, JLA Staff;Jun Toki, Mitsunobu Hosaka
[International Friendship Games] 投稿日時:2014/03/01(土) 04:19
Japan National Squad Trial Game (Men's) held on 16th February in Tokyo. Japan played against Crease Monkeys(USA).
The game on 15th was canceled because of the heavy snow.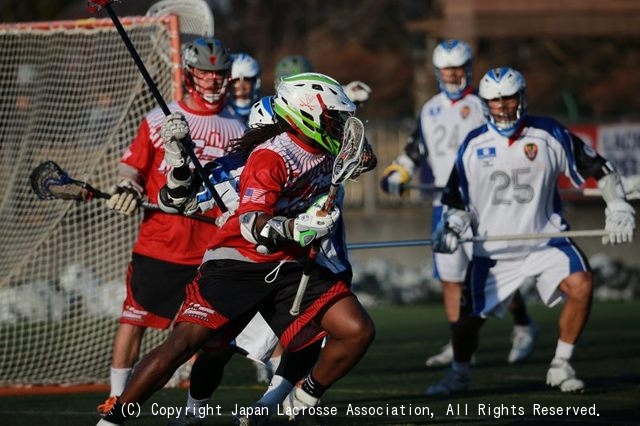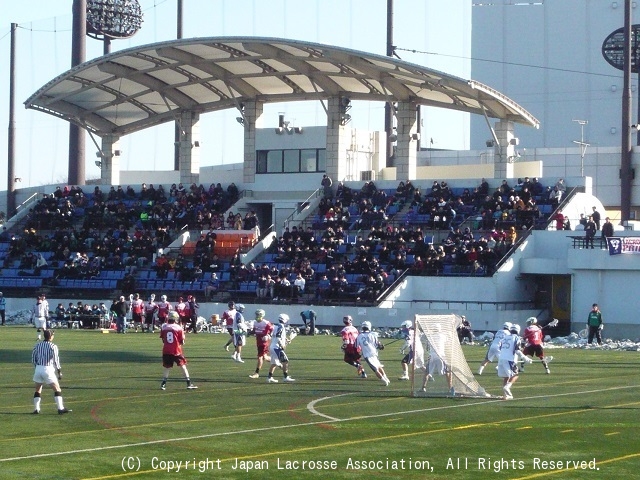 date:16th, Feb, 2014
Venue:Oi-2nd Field, Tokyo
Score
| | | | | | |
| --- | --- | --- | --- | --- | --- |
| Team | 1Q | 2Q | 3Q | 4Q | Total |
| Japan National Squad | 2 | 0 | 1 | 2 | 5 |
| Crease Monkeys | 1 | 4 | 4 | 5 | 14 |
Goal
| | |
| --- | --- |
| Japan National Squad | Crease Monkeys |
| #9 Wataru Tsugu (1) | #1 John Christmas (3) |
| #10 Yuji Tadahira (1) | #4 Jonathan Rodriguez (3) |
| #11 Ryu Matsushita (1) | #19 Brian Christopher (3) |
| #18 Tetsuya Ozawa (1) | #29 Corry Mabry (3) |
| #19 Gen Hasegawa (1) | #9 Takayuki Yoshikawa (1) |
| - | #12 Sam Bradman (1) |
Referee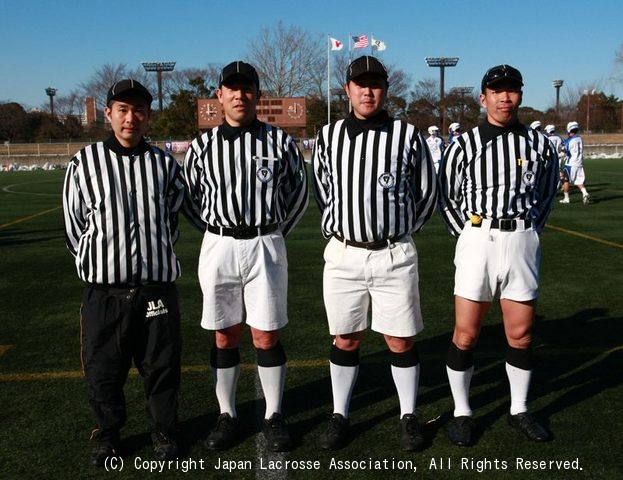 Referee

Kentaro Shimizu
Kazuhiko Inagaki
Takeshi Sakamoto
Takayuki Kaneko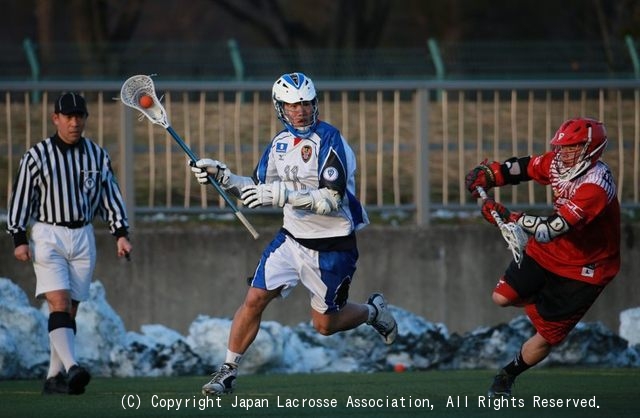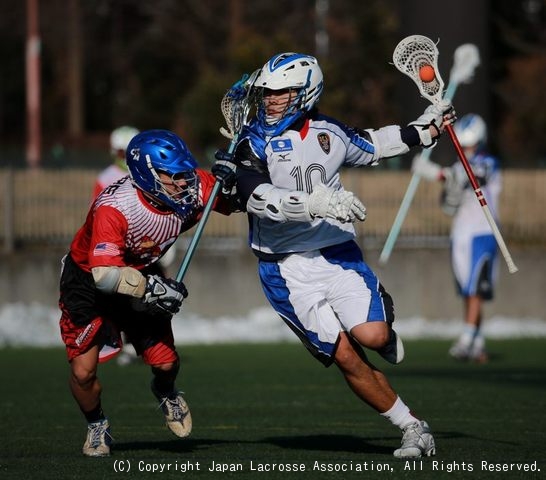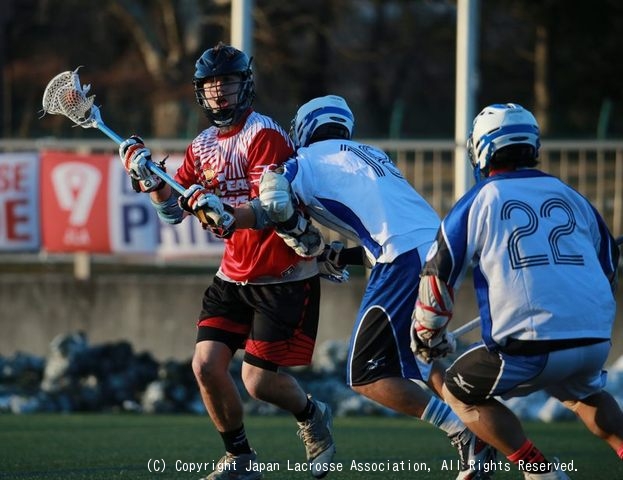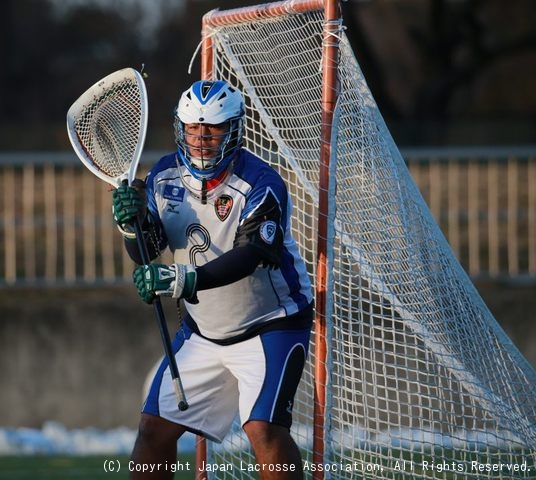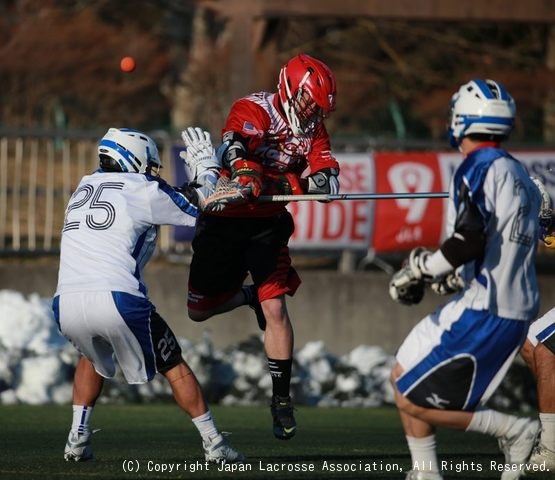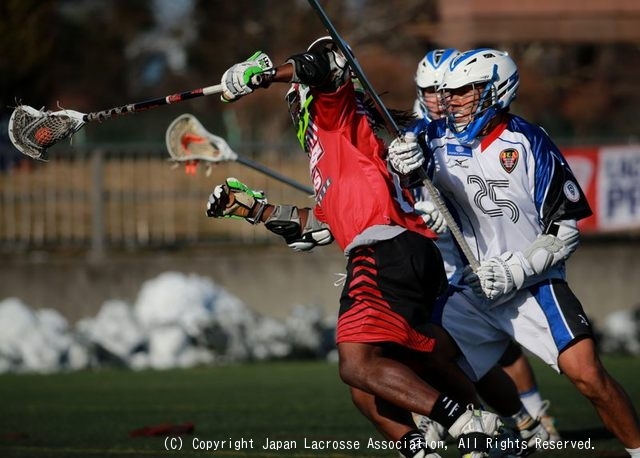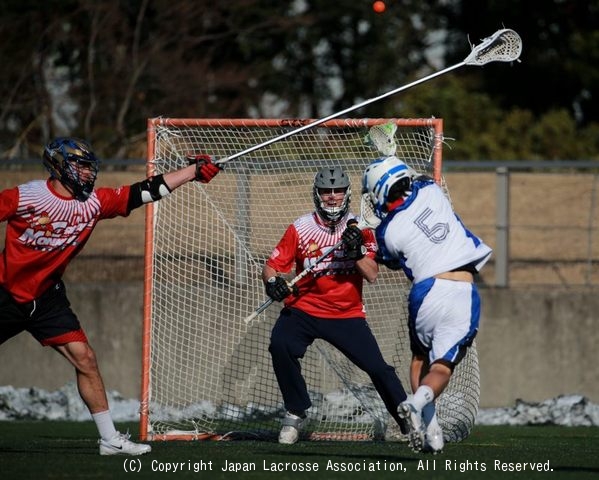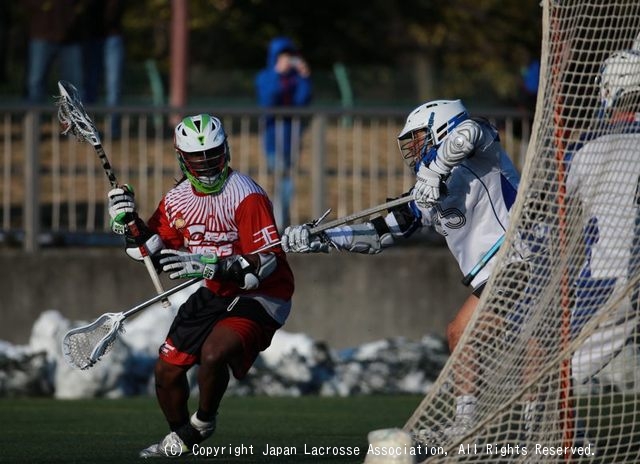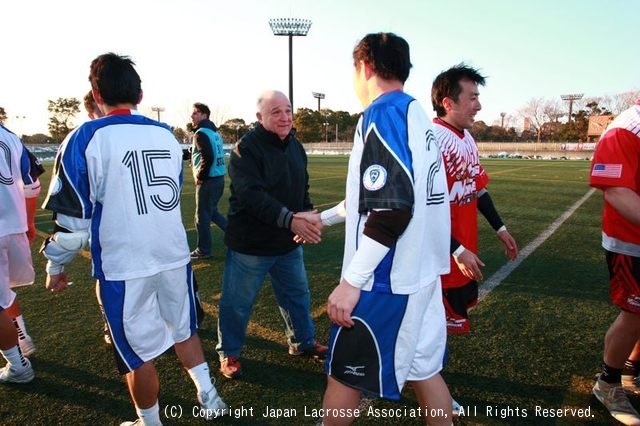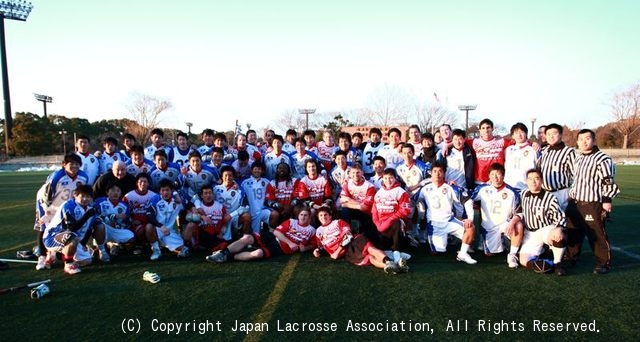 ・Photo:JLA Official Photographer, Hidemitsu Kaito