News (Events Results) 2012/12
[Regular Season Games] 投稿日時:2012/12/16(日) 09:12
Japan National Lacrosse Championships 2012(JNLC 2012) held on 9th-16th December.
Men's winner was FALCONS (Japan Club Lacrosse Championships 1st).
FALCONS won the championship in five consecutive seasons. 5 consecutive champion of Men's was the first time.
Women's winner was Keio University (Japan Lacrosse National Collegiate Championships 1st).
Keio University(Women's) won the championship for the first time. And Women's Champion of University team is since 1995.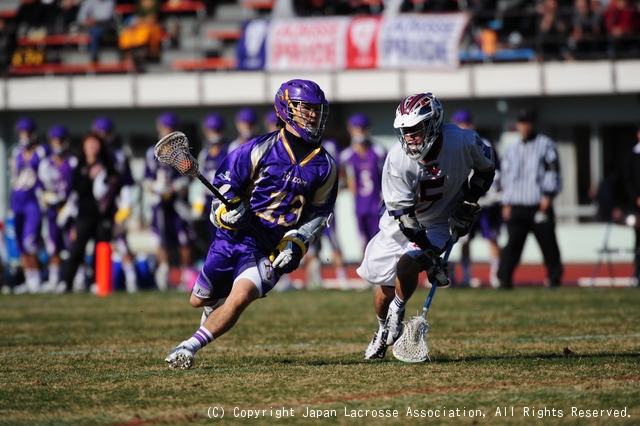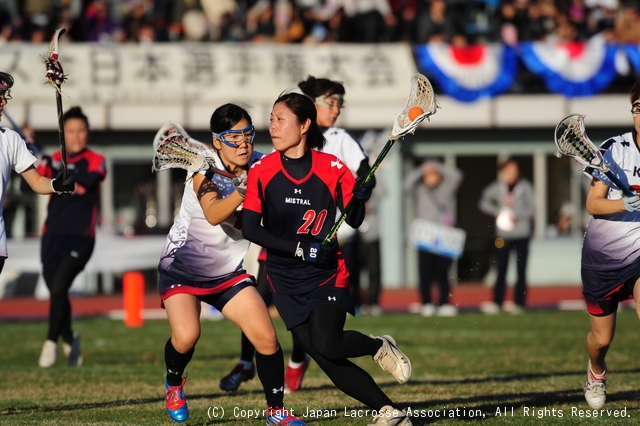 Result
Men's
1st
FALCONS
Japan Club Lacrosse Championships 1st
2nd
Keio University
JapanLacrosseCollegiateChampionships 1st
Women's
1st
Keio University
JapanLacrosseCollegiateChampionships 1st
2nd
MISTRAL
Japan Club Lacrosse Championships 1st
Link;
Japan National Lacrosse Championships 2012 Web-page (Japanese)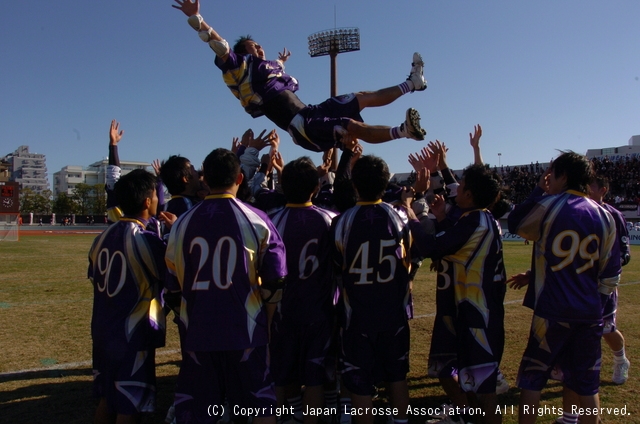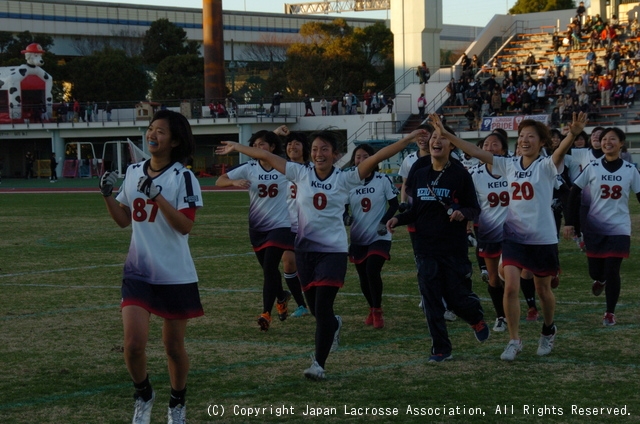 Final
Final(Men's):
FALCONS 14-9 Keio University
Final(Women's):
Keio University 10-6 MISTRAL
Event:Japan National Lacrosse Championships 2012
Date: (Semi-Final)9. Dec.2012 (Final)16. Dec. 2012
Venue: (Semi-Final)Takaragaike Field, Kyoto-shi, Kyoto-fu / Oi-2nd Field, Shinagawa-ku, Tokyo-to (Final)Edogawa-ku Stadium, Edogawa-ku, Tokyo-to