News (Events Results) 2012/7
[International Friendship Games] 投稿日時:2012/07/31(火) 05:18
 International Lacrosse Friendship Games 2012

 Date:3,23,30 June 2012
 Venue:Tokyo/Aichi
 Team(Men's):
   Hofstra University, USA Starz,
   Japan National Squad, All Tokai, U20 Kanto
   Waseda University, Tokyo University, Keio University, Tokai University
 Team(Women's):
   West Coast Force,
   All Tokai, U20 Kanto, Rikkyo University, Toin High School
Link;
International Lacrosse Friendship Games 2012 Web-page (Japanese)
【Tokyo 1】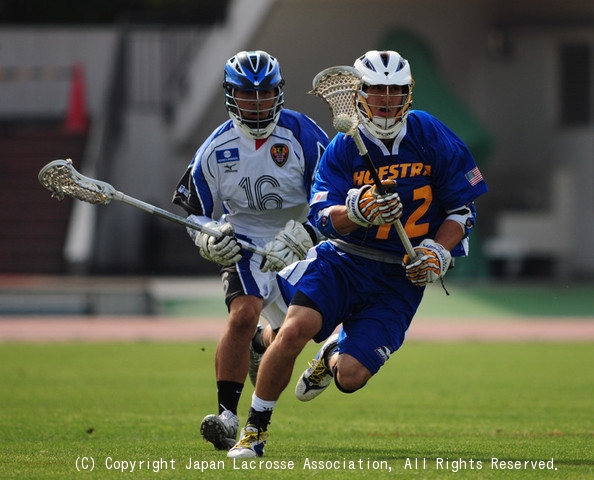 Match:
 Men's
 Japan National Squad 10-11 Hofstra University
Exhibition match:
 Women's
 Japan National Squad A 18-6 Japan National Squad B
Date:
 Sunday, 3 June 2012
Venue:
 Edogawa Athletic Stadium, Tokyo
English Report:
1.Hofstra Pride Arrived at Haneda
2.Welcome Party for Hofstra Pride
3.Hofstra exhibition game (vs U20 Kanto)
4.Friendship between USA-Japan players
5.Friendship Games at Tokyo (Women's)
*exhibition  
6.Friendship Games at Tokyo (Men's)
7.Friendship between USA-Japan players (2)
8.Hofstra exhibition game (2)
9.Hofstra Pride left Japan
10.Lacrosse Clinic (Hofstra Cooperation)
【Aichi】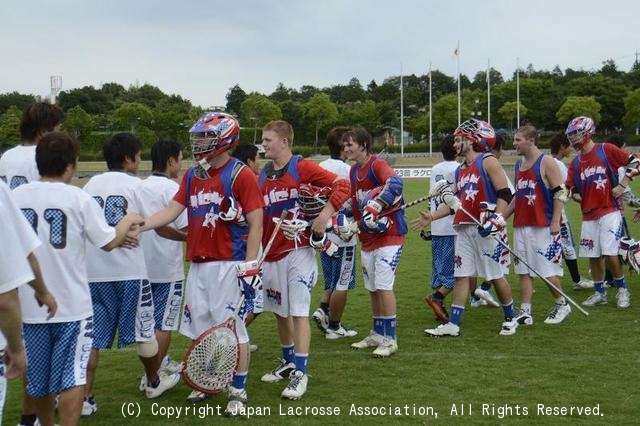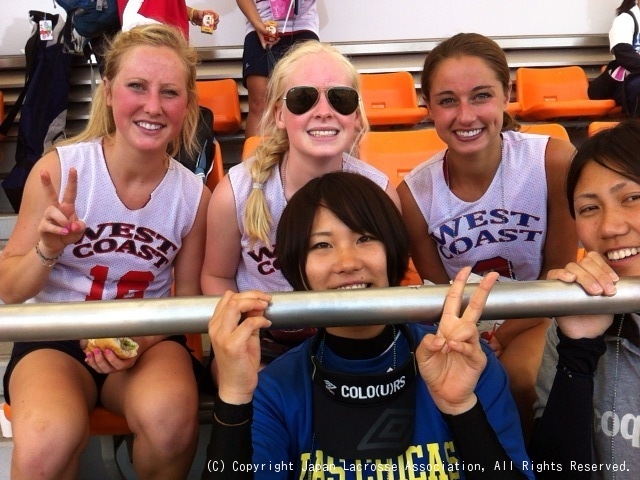 Match:
 Women's
 All Tokai 17-10 West Coast Force(USA)
 Men's
 All Tokai 6-15 USA Starz(USA)
Date:
 Saturday, 23 June 2012
Venue:
 Handa Athletic Stadium, Aichi
English Report:
1.USA Starz and WCF Arrived at Nagoya
2.Friendship between USA-Japan players(1)
3.Friendship between USA-Japan players(2)
4.Friendship Games at Handa
5.Friendship between USA-Japan players(3)
【Tokyo 2】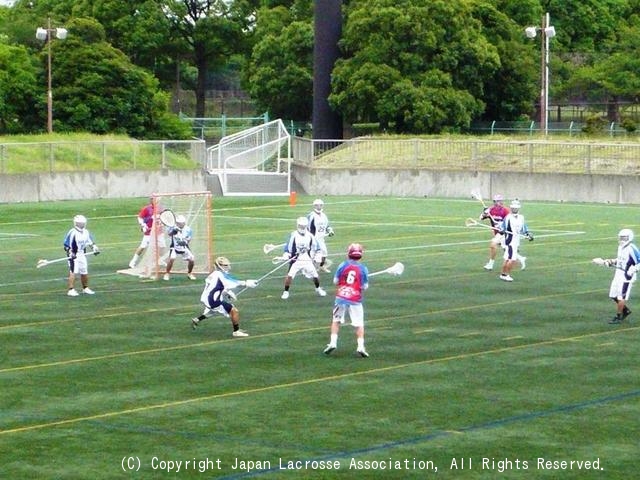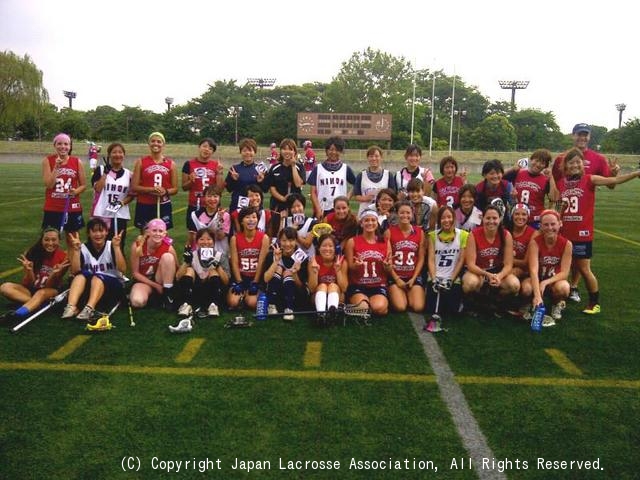 Match:
 Women's
 U20 Kanto 4-3 West Coast Force(USA)
 Men's
 U21 Kanto 3-7 USA Starz(USA)
Exhibition match:
 Women's
 Toin High School 6-4 West Coast Force(USA)
Date:
 Saturday, 30 June 2012
Venue:
 Oi-2nd Field, Tokyo
English Report:
1.USA Starz and WCF exhibition game
[International Friendship Games] 投稿日時:2012/07/03(火) 12:59
The players of USA Starz and West Coast Force stay in Tokai, Japan while 21st-24th, June.
USA-Japan players had grown friendships by lacrosse and everyday life.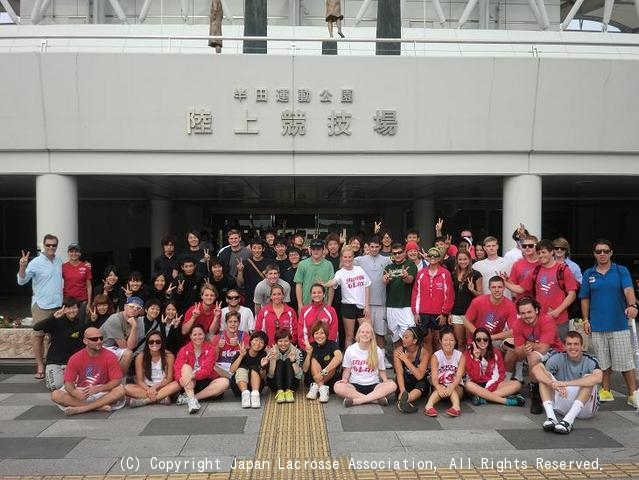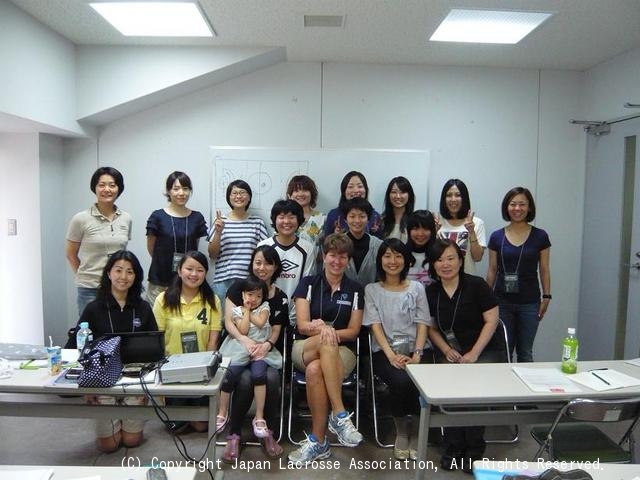 (Left; USA players and Event Staffs / Right; USA umpire and Japanese umpires)
exhibition game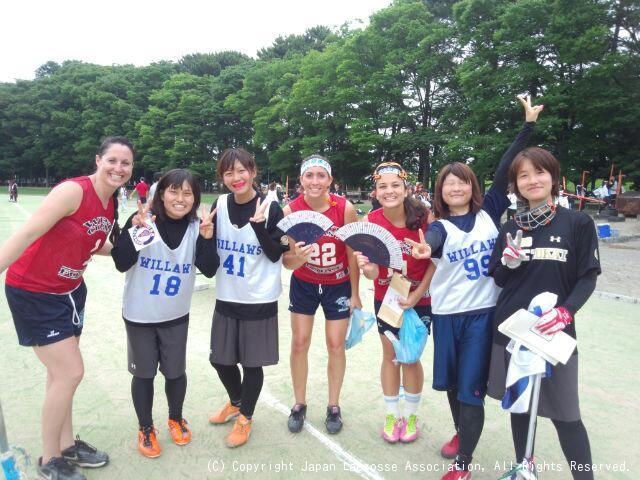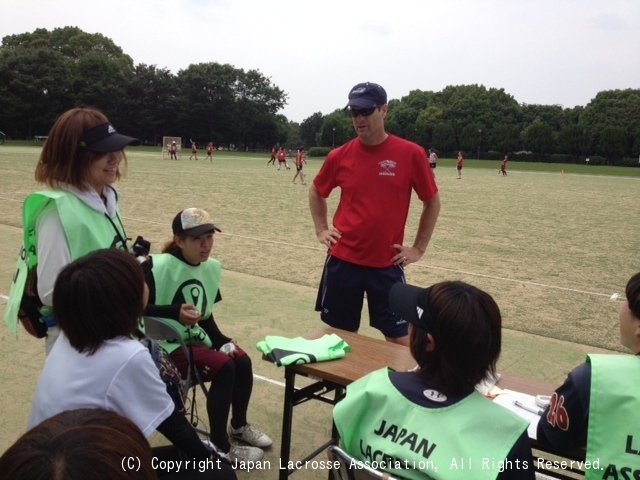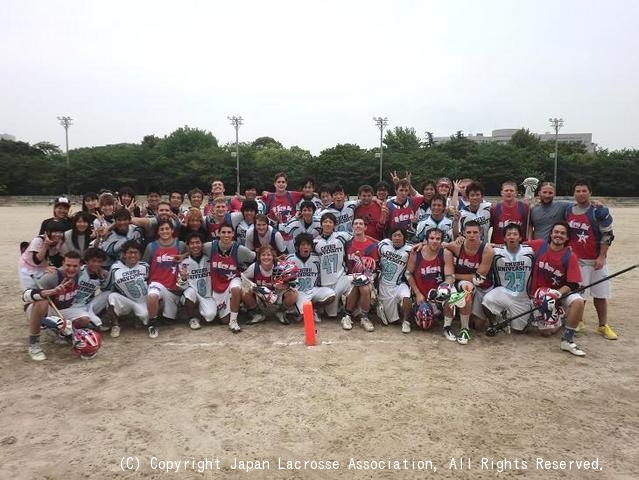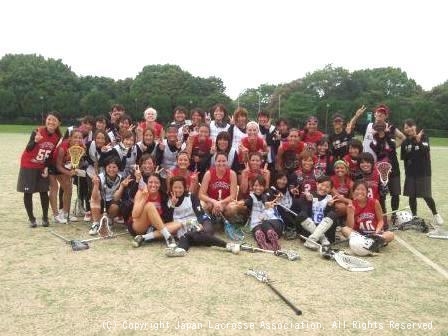 Farewell Party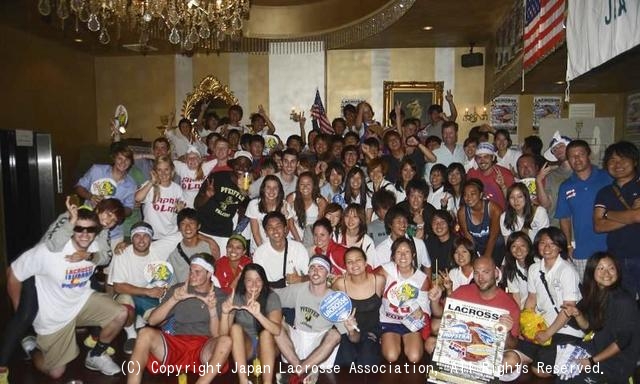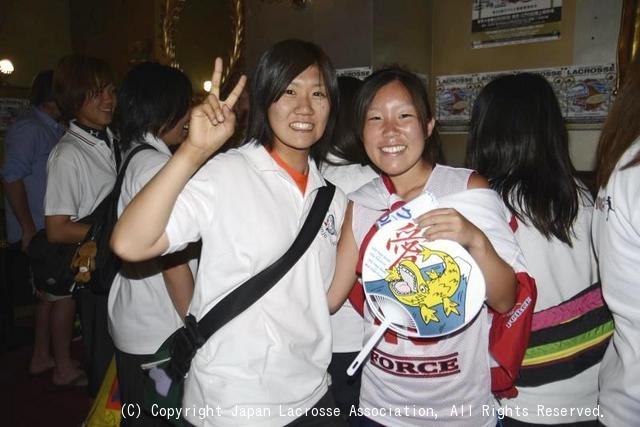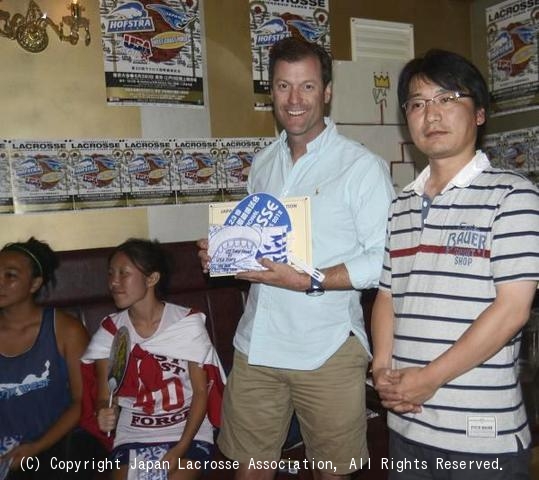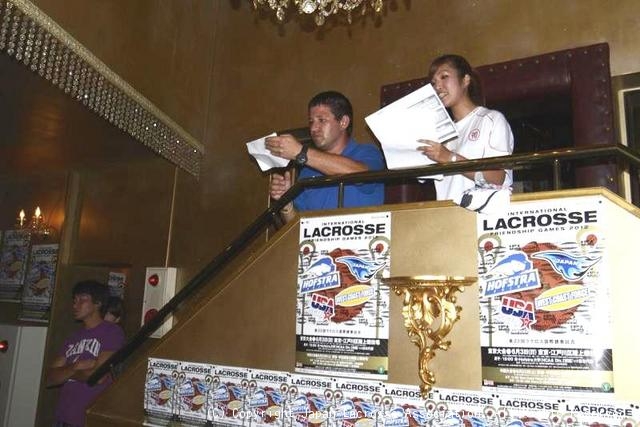 (Left;WCF Paul Ramsey and Regional Manager(JLA-Tokai) Yuichi Shiozaki / Right;Greeting of USA Starz・Rick Sheinen)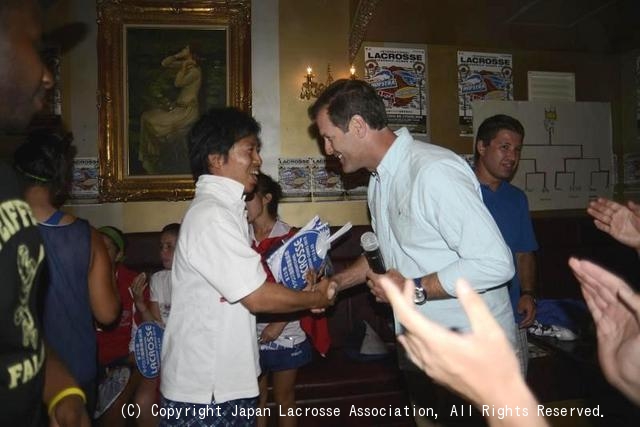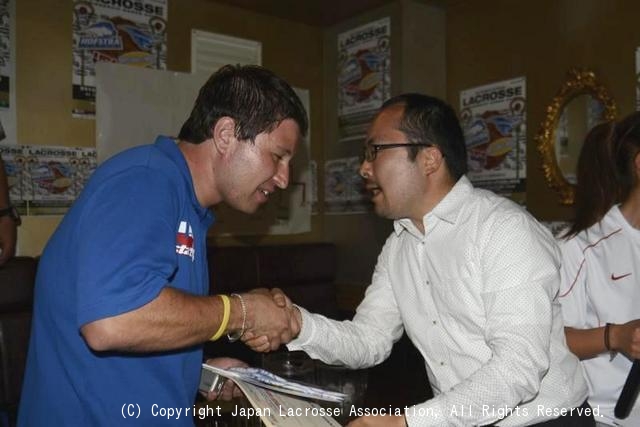 (Presentation of commemorative item from Japan)
Umpires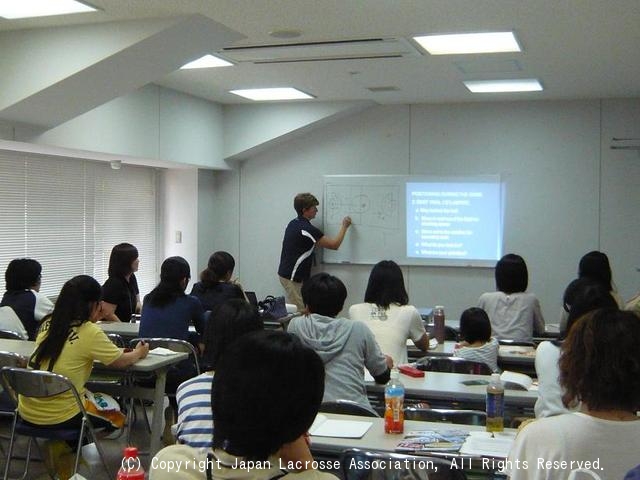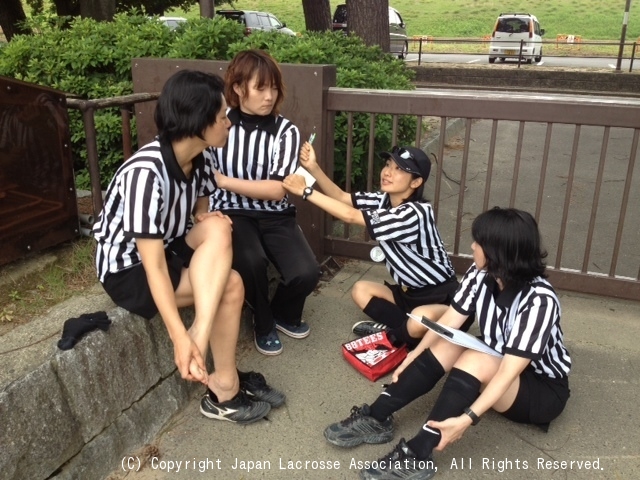 Event Staffs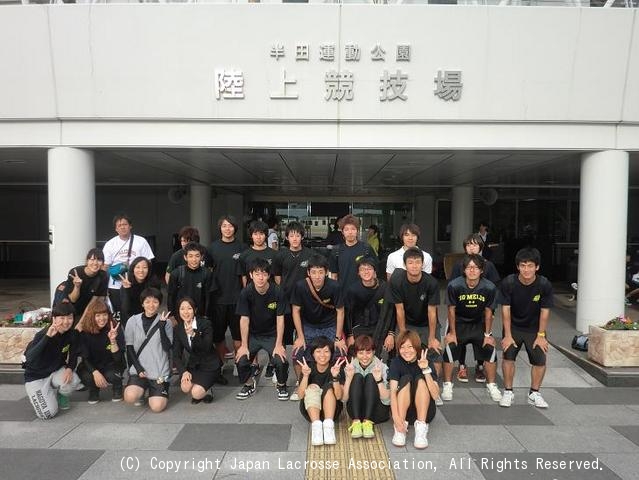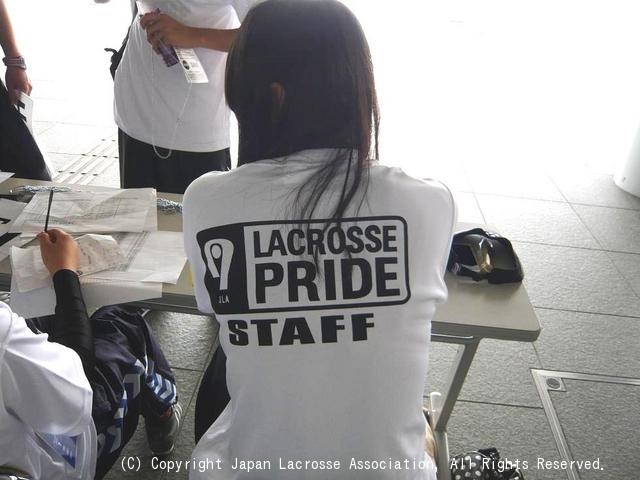 ・Photo;
Event Staff, Daiki Kondo / Administration Dept. JLA, Nobuyuki Yagi / Chair of Planning&Organizing Dept. JLA, Mitsunobu Hosaka
[International Friendship Games] 投稿日時:2012/07/03(火) 12:51
International Lacrosse Friendship Games held at Handa Athletic Field, Aichi-ken, on 23rd June.
Women's All Tokai played a game against West Coast Force(USA).
And Men's All Tokai played a game against USA Starz(USA).
Women's Game;
USA・West Coast Force(White白)
vs All Tokai
(Blue)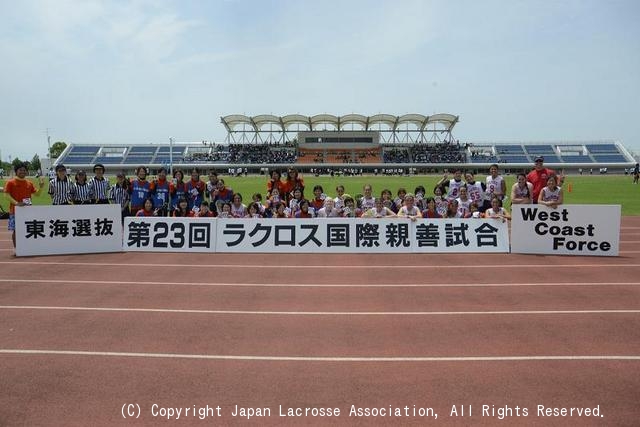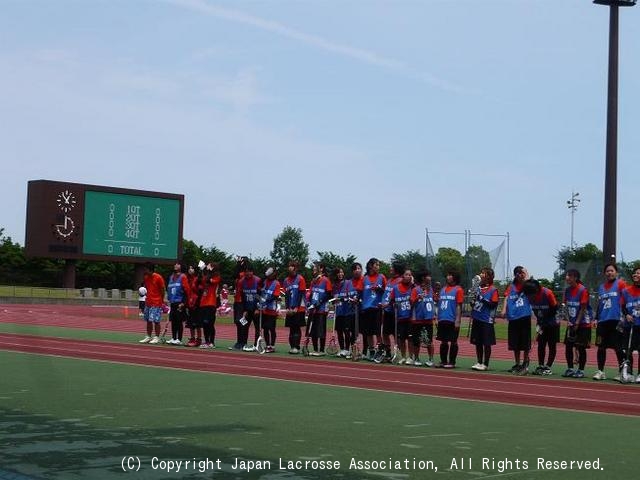 Score
| | | | |
| --- | --- | --- | --- |
| チーム | 1st | 2nd | TOTAL |
| West Coast Force | 5 | 5 | 10 |
| All Tokai | 6 | 11 | 17 |
Umpires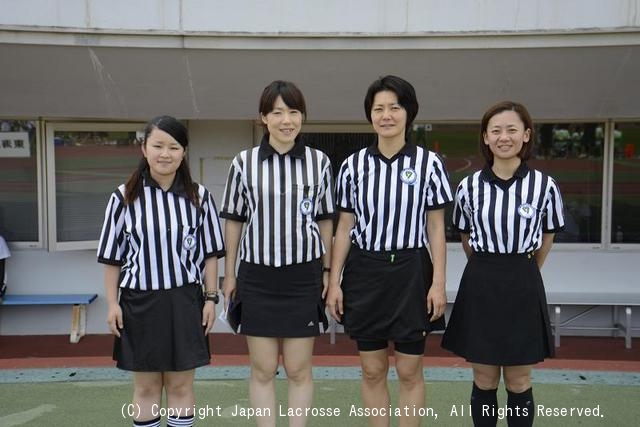 Photos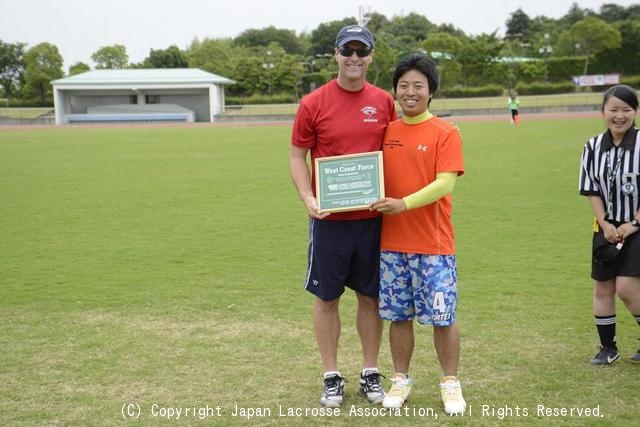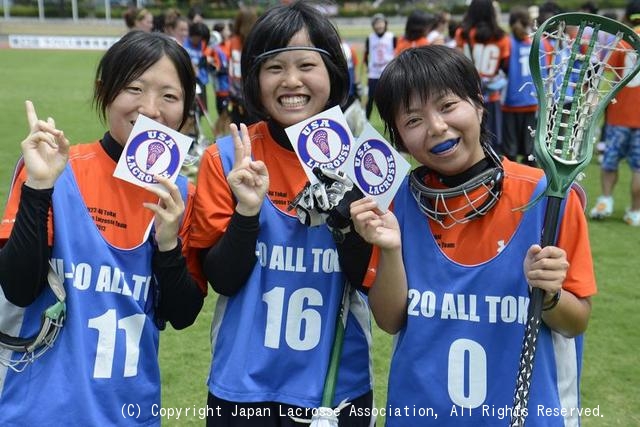 Men's Game; USA Starz(Red) vs All
Tokai(White)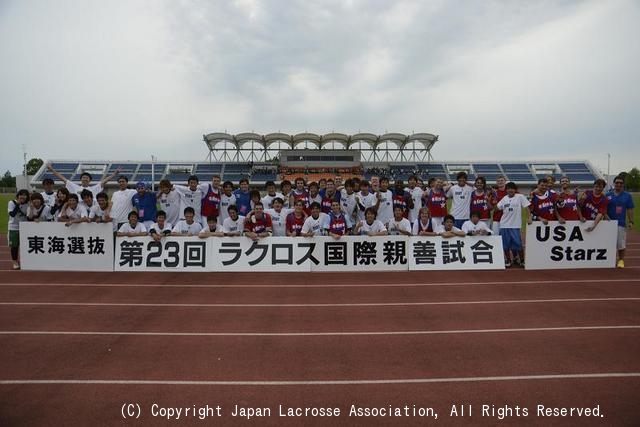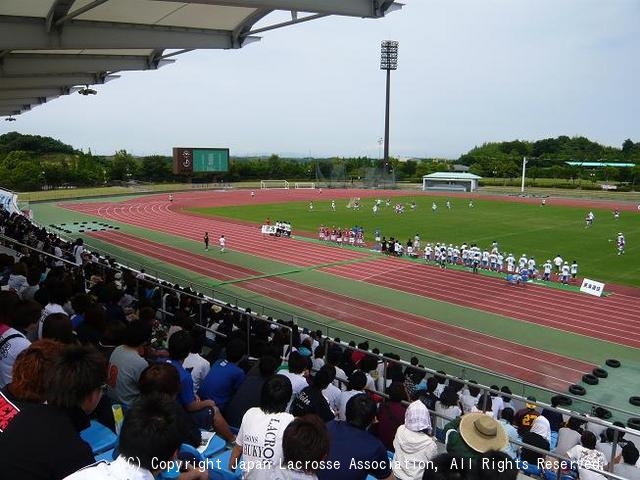 Score
| | | | | | |
| --- | --- | --- | --- | --- | --- |
| Team | 1Q | 2Q | 3Q | 4Q | TOTAL |
| USA Starz | 3 | 2 | 2 | 8 | 15 |
| All Tokai | 2 | 0 | 2 | 2 | 6 |
Referees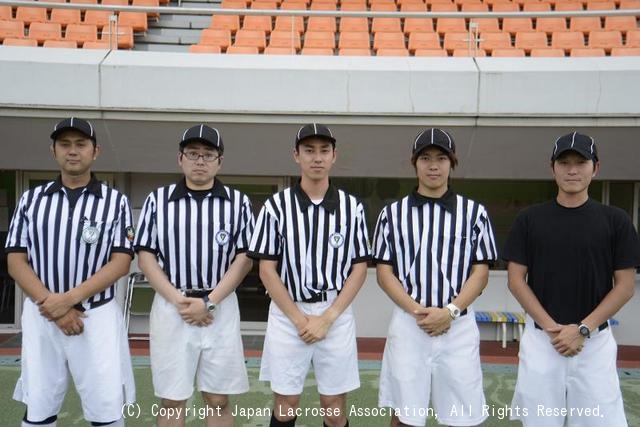 Photos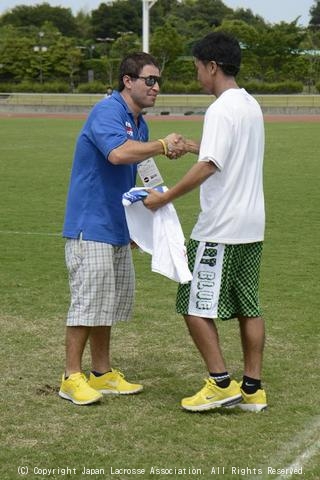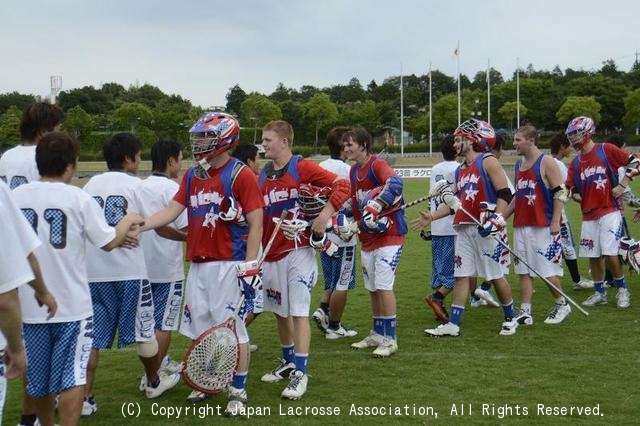 ・Photo:JLA Tokai Staff, Nobuyuki Yagi