News (Events Results) 2013/1
[information] 投稿日時:2013/01/23(水) 00:13
We would like to inform you that MR.NORIO B. ENDO passed away at Johns Hopkins Hospital on January 11th 2013.
Nori was the first President of the Japan Lacrosse Association, founded on 1987, and contributed to the development of lacrosse in Japan. "Lacrosse Makes Friends" was his strong vision of this social movement and JLA still keeps this heritage.
Since Nori started lacrosse with 10 Keio freshmen in 1986, JLA has been growing successfully.Total number of players in Japan is approximately 80,000 at present.
A Celebration of Nori's life will be held at 11:00 am January 23rd at the U.S. Naval Academy Chapel. Internment and a second memorial service will be held at Arlington National Cemetery at a later date.
Please join us in offering heartfelt condolences to his family.
Sincerely,
<Contribution

to

Lacrosse

in

Japan

>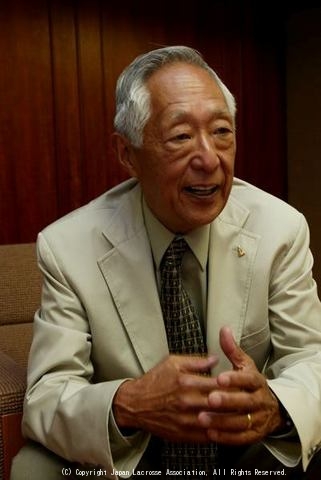 May 1986, He provided some Japanese college students the sticks and books of lacrosse.
September of same year, He made ​​an effort to invite Bob Scott of Johns Hopkins University for the country's first clinic of lacrosse.
In 1987, He was instrumental in the establishment of the Japan Lacrosse Association. Along with the establishment of the JLA(held a party on June 17), He became the first president of JLA.
In July of the same year, He made an effort to invite coach and four players of Johns Hopkins University. At this time, the first full-fledged coaching for female Lacrosse players was performed.
In October of the same year, He made an effort to held the first lacrosse game in Japan.
July 1988, He supported us for participation to lacrosse camp held in the United States.
December of the same year, He supported us to held lacrosse event that be the first in the Kansai region.
In addition to the above, He was instrumental the dissemination and strengthening of Japan's lacrosse.